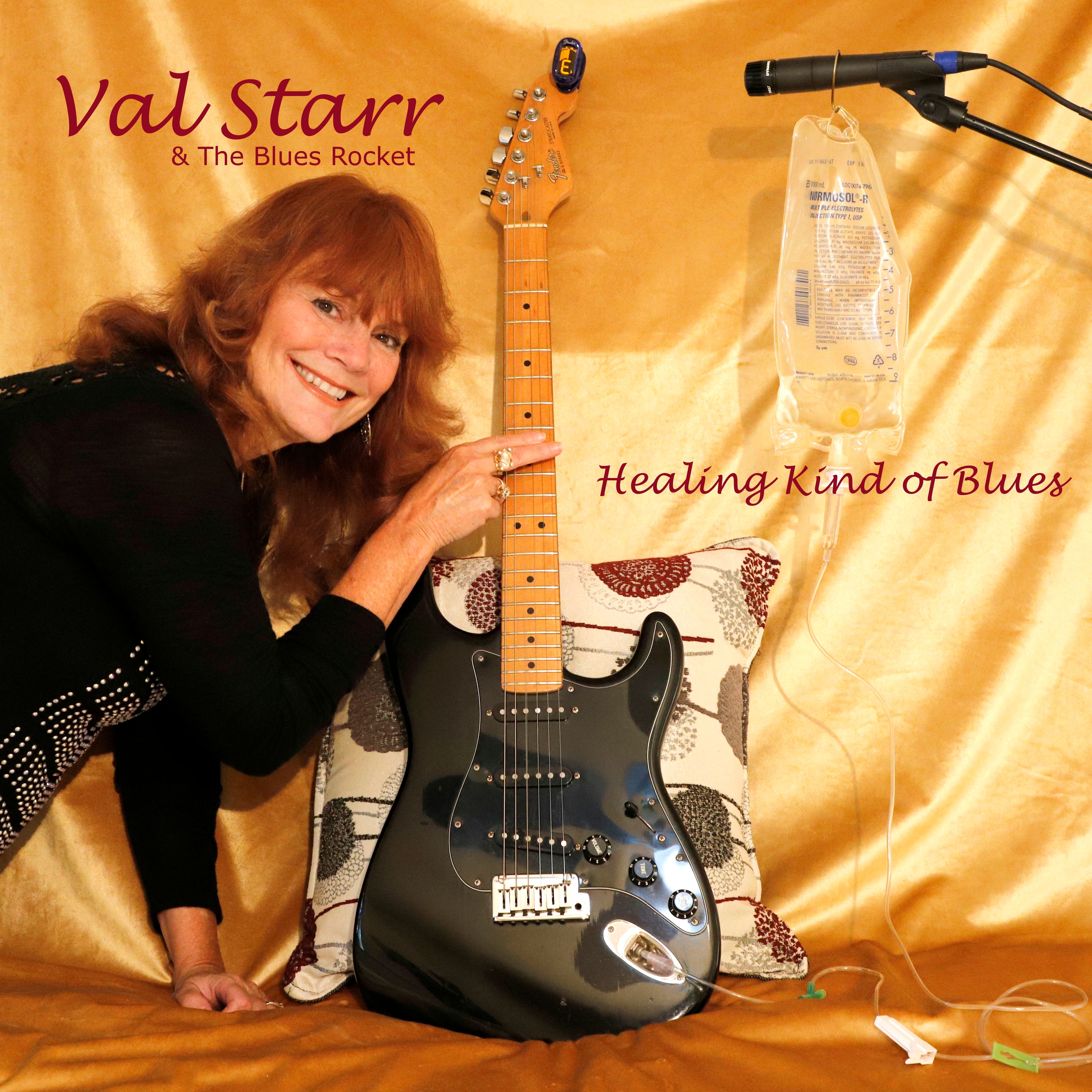 Above all else, there is no denying the healing power of music. My 6th CD release, "Healing Kind of Blues", is a labor of love, from the song creation to the recording process.  I feel it is a progressive continuation of my own style of uplifting and inspiring, contemporary California Blues.  As with my previous releases, I prefer to not stick to one style of blues, and let the song dictate the direction of its presentation.  The result is a potpourri of traditional slow blues and shuffles, west-coast swing, and rock and jazz infused blues. 
This album was largely written during the pandemic and at a time that I was not only so grateful to be alive but also starting to really feel my age.  "Age is Just A Number', "Get Over It",  "We're Not Getting Older" and "Pretty Girl Blues" touch upon the challenges, advantages and humor surrounding aging. "Ridin' That Memphis High" was inspired by my trips to the city of the blues. "Healing Kind of Blues", "Slow Blues Grinder" and "Blues Family" are my loving tributes to the blues and the community that supports it. 
I am also proud to say that this is the first album that I solely produced, so with that said, and possibly being a women who occasionally changes her mind (lol); the CD took nearly the length of 2021 to record. As always, special thanks goes out to my husband and bassist, JohnE, whose engineering talents greatly contributed to an album that beautifully captured my musical vision.  Thanks HonE! 
Hugs and thanks go out to my amazing Blues Rocket band, and talented guest blues musicians, which include my sista's in the blues, Debra Power and Ilana Katz Katz. 
I truly hope this album brings you a sense of serenity, a feeling of joy, and a touch of solace during these challenging times. 
Lastly, "Healing Kind of Blues" is dedicated to my father, Hank Starr.  Love and miss you Dad! 
                                                                                                   Val Starr